Anderson Bruford Wakeman Howe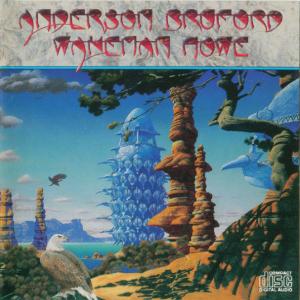 Artist:
Anderson Bruford Wakeman Howe
Tracklist
2
Fist Of Fire
3:27
4
Birthright
6:02
5
The Meeting
4:21
7
Teakbois
7:39
9
Let's Pretend
2:56
Credits
Roger Dean - Artwork
Carol Kenyon - Backing Vocals
Chris Kimsey - Backing Vocals
Deborah Anderson - Backing Vocals
Frank Dunnery - Backing Vocals
Tessa Niles - Backing Vocals
Tony Levin - Bass, Bass [Stick], Vocals
Bill Bruford - Drums [Acoustic And Electronic]
Chris Kimsey - Engineer
Christopher Marc Potter - Engineer
Gilles Sampic - Engineer
George Cowan - Engineer [Assistant]
Rupert Coulson - Engineer [Assistant]
Steve Orchard - Engineer [Assistant]
Emerald Community Singers - Ensemble
J.M.C. Singers - Ensemble
The Oxford Circus Singers - Ensemble
Steve Howe - Guitar
Rick Wakeman - Keyboards
Matt Clifford - Keyboards, Programmed By, Orchestrated By, Vocals, Backing Vocals
Jon Anderson - Lead Vocals, Backing Vocals
Bill Bruford - Lyrics By
Jon Anderson - Lyrics By
Rick Wakeman - Lyrics By
Steve Howe - Lyrics By
Bob Ludwig - Mastered By
Michael Barbiero - Mixed By
Steve Thompson - Mixed By
Bill Bruford - Music By
Jon Anderson - Music By
Rick Wakeman - Music By
Steve Howe - Music By
Michael Putland - Photography By
Chris Kimsey - Producer
Jon Anderson - Producer
Joe Hammer - Programmed By [Percussion]
Milton McDonald - Rhythm Guitar
Martyn Dean - Set Designer [Stage Design Consultant]
Ben Dowling - Written-By
Geoff Downes - Written-By
Max Bacon - Written-By
Rhett Lawrence - Written-By
Vangelis - Written-By
Notes
Released in a standard jewelbox with a 12 page booklet with lyrics.
[On CD (rigth of hole):]
Manufactured in U.S.A. for Arista Records,
Inc., a Bertelsmann Music Group Company,
6 West 57th Street, New York, NY 10019. All
rights reserved. Unauthorized duplication is
a violation of applicable laws.