Cosmic Century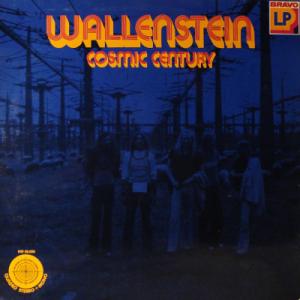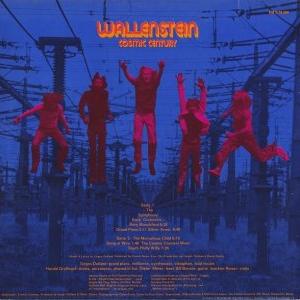 Tracklist
A1
Rory Blanchford
9:25
A2
Grand Piano
2:11
A3
Silver Arms
9:40
B1
The Marvellous Child
6:10
B2
Song Of Wire
7:46
B3
The Cosmic Couriers Meet South Philly Willy
7:24
Credits
Bass - Dieter Meier
Drums, Percussion, Other [Phased Hi-hat] - Harald Grosskopf
Guitar - Bill Barone
Piano [Grand], Mellotron, Synthesizer, Vibraphone, Lead Vocals - Jürgen Dollase
Producer - Dieter Dierks
Producer - Jürgen Dollase
Violin - Joachim Reiser
Written-By - Jürgen Dollase
Notes
Published by Cosmic News. Eine Ohr-Produktion von J. Dollase & D. Dierks.
Strawberry Bricks Entry:
In 1973, Wallenstein switched to Rolf-Ulrich Kaiser's Kosmische Musik label, and saw some personnel changes. Jerry Berkers left and was replaced by bassist Dieter Meier; while a new member, Joachim Reiser, joined on violin. The band then rechristened itself as "The Symphonic Rock Orchestra" and released the excellent Cosmic Century album. Jürgen Dollase's piano still dominates, but as the lead-off track "Rory Blanchford" attests, Reiser's violin is indeed a new texture. The flowing arpeggios of "Grand Piano" follow right into the appreciably rocking "Silver Arms;" here, Dollase adds organ and synthesizer to his armory, but it's Bill Barone's guitar work that's blistering. "The Marvellous Child" continues in similar fashion; Dollase's vocals aren't particularly strong, but they're entirely fitting. Both "Song of Wire" and "The Cosmic Couriers Meet South Philly Willy" ride their lively symphonic arrangements, with Barone's guitar again dominating. Wallenstein's fourth album (with Jürgen Pluta now on bass) Stories, Songs & Symphonies followed in 1975; and in some ways, it's a love or hate affair. If you liked the direction of the previous album, it's even more idiomatic of Wallenstein's original music; however, it also marked the end of an era. In 1977, Dollase would sign to RCA and release the more commercial No More Love, retaining only Pluta from the previous lineup. The following year, Dollase recruited an entirely new band to continue in an even more conventional direction, and found moderate chart success before he retired from music altogether in the early 1980s. Harald Grosskopf would hookup with Klaus Schulze for a few years in the mid-70s before releasing his first solo album in 1980.