Democrazy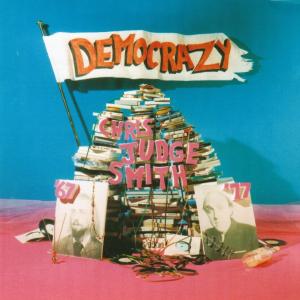 Tracklist
1
Viking
Notes:

Judge Smith - Written-By
Peter Hammill - Written-By

2
Imperial Zeppelin
Notes:

Judge Smith - Written-By
Peter Hammill - Written-By

3
The Institute Of Mental Health
Notes:

Judge Smith - Written-By
Peter Hammill - Written-By

4
A Letter To The Lady
Notes:

Judge Smith - Written-By
Malcolm Watson - Written-By

5
The Last Airship In The World
Notes:

Judge Smith - Written-By

6
Last Night I Dreamt I Played With Alfie Nokes
Notes:

Judge Smith - Written-By
Max Hutchinson - Written-By

7
There's No Time Like The Present (Unless Perhaps It's Yesterday)
Notes:

Judge Smith - Written-By
Peter Hammill - Written-By

8
Garibaldi Biscuits
Notes:

Hugh Banton - Written-By
Judge Smith - Written-By

9
Almost Twenty-Three
Notes:

Judge Smith - Written-By
Max Hutchinson - Written-By

10
Nineteen-Nineteen
Notes:

Judge Smith - Written-By

11
Time For A Change
Notes:

Judge Smith - Written-By
Steve Robshaw - Written-By

12
Sic Itur Ad Astra
Notes:

Judge Smith - Written-By

13
Been Alone So Long
Notes:

Judge Smith - Written-By

14
Our Lady Of The Losers
Notes:

Judge Smith - Written-By

15
Alderfield
Notes:

Hugh Banton - Written-By
Judge Smith - Written-By

16
Cairo Cairo
Notes:

Judge Smith - Written-By

17
The Concert
Notes:

Hugh Banton - Written-By
Judge Smith - Written-By

18
The Hotel Belvue Metropol Beach Excelsior
Notes:

Hugh Banton - Written-By
Judge Smith - Written-By

19
Dies Irae
Notes:

Judge Smith - Written-By
Credits
Ian Wolstenholme - Bass
Ian Fordham - Bass, Backing Vocals
Ben Burrow - Drums
John Hodgeson - Drums
Martin Pottinger - Drums
Richard Manwaring - Drums
Raymond Falconer - Electric Piano
Tony Britten - Electric Piano, Piano, Backing Vocals
Tony Harris - Guitar
Kef McCullock - Guitar, Backing Vocals
Steve Hicklin - Guitar, Bass
Peter Hammill - Guitar, Bass, Backing Vocals, Harmonium
Steve Robshaw - Guitar, Piano
Ivan Watson - Piano
Robert Pettigrew - Piano
Hugh Banton - Piano, Piano [Double Speed], Guitar
Dave Mitchell - Saxophone, Cello, Saxophone [Tenor]
David Jackson - Saxophone, Flute
Max Hutchinson - Saxophone, Piano, Guitar, Bass
Malcolm Watson - Violin
Judge Smith - Vocals, Tambourine, Bongos, Drums, Euphonium, Oboe [Chinese Shawm], Autoharp, Whistling
Notes
This album is a collection of demo recordings made between 1967 and 1977.
On the Chris Judge Smith website the cat number for this release is shown as THEEBS001, but on the release itself it is THEBES 001.
The website also states that this album is no longer available and will not be re-issued.
First pressing of 500 copies with CD printed in red.