The Deviants 3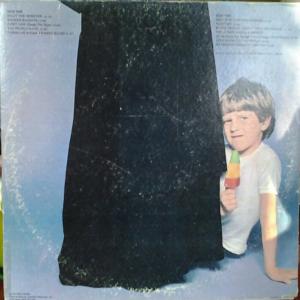 Tracklist
A1
Billy The Monster
3:23
A2
Broken Biscuits
2:09
A3
First Line (Seven The Row)
2:43
A4
The People Suite
2:24
A5
Ramblin B(l)ack Transit Blues
5:32
B1
Death Of A Dream Machine
2:45
B2
Playtime
3:05
B3
Black George Does It With His Tongue
1:19
B4
The Junior Narco Rangers (If We Gotta Get Raleigh From Chicago, We're Gonna)
0:15
B5
Let's Drink To The People
1:27
B6
Metamorphosis Exploration
8:49
Credits
Arranged By, Composed By [Members Of] – Deviants, The (2)
Backing Vocals – David Goodman (2)
Bass, Vocals – Duncan Sanderson
Design – Diogenic Attempts Ltd*
Engineer – Roy Baker*, Victor Gamm*
Guitar, Vocals, Jew's Harp [Mouth Music] – Paul Rudolph
Lead Vocals – Mick Farren, Tony Wigens (tracks: A3)
Organ – Tony Ferguson
Percussion, Vocals, Effects [Stereo Panning] – Russell Hunter
Photography By – Keith Morris (8)
Producer – Mick Farren
Vocals – Jenny Ashworth*
Notes
Gatefold sleeve.
All titles are Blue Disque Music Inc. - ASCAP
Distributed by London Records, Inc.
Strawberry Bricks Entry:
While The Beatles and others may have represented the acceptable face of psychedelia, the Summer of Love also spawned the murkier underground of the Ladbroke Grove area; The Social Deviants, Pink Fairies and, most famously, Hawkwind were at the top of the class. With his art school background, Mick Farren was a fixture of London's underground. He was a staffer at International Times and a UK wannabe White Panther. In 1967, he formed The Social Deviants with Sid Bishop, Cord Rees and Russell Hunter. Funded by a rich kid (Nigel Samuel), Ptooff! was released independently, via the newspaper's network of counter-culture shops in London (and later reissued on Decca Records). Disposable appeared a year later, with Duncan Sanderson now on bass; but the addition of Canadian guitarist Paul Rudolph in 1969 inspired the band's masterwork, The Deviants 3. Produced by Roy Thomas Baker and released (somehow) on the folky Transatlantic label, the album was all Deviants: a large dose of 50s rock 'n' roll, fuzzed-out psychedelia and Zappa-inspired weirdness. "Broken Biscuits" is highly proto-punk, while "First Line (Seven the Row)," represents the typical blues-inspired rock of the era, and reveals Rudolph's expertise as a guitarist. "Metamorphosis Explosion," however, is the one track to remember. Farren's vocals are decent, and his words here unexceptional; but when the singing part fades away and the band kicks into gear, the song transforms into underground rock at its finest. However, a US tour in 1969 proved near-fatal when Rudolph, Sanderson and Hunter split from Farren; all would eventually be rectified when they reunited as the Pink Fairies.