Hemispheres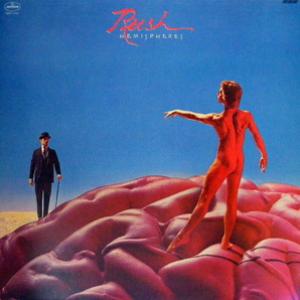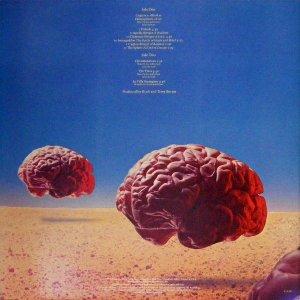 Tracklist
A-I
Prelude
4:30
A-II
Apollo (Bringer Of Wisdom)
A-III
Dionysus (Bringer Of Love)
4:36
A-IV
Armageddon (The Battle Of Heart And Mind)
2:52
A-V
Cygnus (Bringer Of Balance)
5:00
A-VI
The Sphere (A Kind Of Dream)
1:09
B1
Circumstances
3:42
B2
The Trees
4:46
B3
La Villa Strangiato
9:36
Credits
Acoustic Guitar, Guitar [6-string Electric, 12-string Electric, Classical], Synthesizer [Roland Guitar, Taurus Pedals] - Alex Lifeson
Arranged By - Rush
Arranged By - Terry Brown
Bass, Synthesizer [Mini-moog, Oberheim Polyphonic, Taurus Pedals], Vocals - Geddy Lee
Drums, Bells [Orchestra, Bell-tree], Timpani, Gong, Cowbell, Percussion [Temple Blocks, Wind Chimes], Cymbal [Crotales] - Neil Peart
Engineer - Declan O'Doherty
Engineer - Pat Moran
Lyrics By - Neil Peart
Mastered By - Ray Staff
Music By - Alex Lifeson
Music By - Geddy Lee
Music By - Neil Peart
Producer - Rush
Producer - Terry Brown
Notes
Recorded at Rockfield Studios, Wales, during June and July 1978; vocals recorded at Advision Studios, London.
Mixed at Trident Studios, Soho, London, August 1978.
Strawberry Bricks Entry:
Rush was riding high on the success of their previous two years in the spotlight when, once again, they rolled into Rockfield Studios in the UK to record their sixth studio album. Hemispheres would stand as the last in their "progressive" phase, and featured no radio singles. The saga of "Cygnus X-1" from the previous year's record continued in epic proportion, picking up some Greek mythology along the way. "Apollo" and "Cygnus" are highlights to the six parts of the title track that cover the album's first side. Alex Lifeson's guitar tone is as unique as it is astounding, yet most surprising on this record is his restraint: guitar solos are few and far between. The second side is comprised of a few shorter songs. "Circumstances" contains Rush's brand of heavy riffing, though the keyboard break is welcome. "The Trees" is excellent storytelling that also highlights the band's versatility and arrangement skills; by now, Rush had reached or surpassed the quality of their prog rock mentors—and that includes the use of a naked man's posterior on the record cover! "La Villa Strangiato" is a self-described "exercise in self-indulgence;" running at breakneck speed and all-instrumental, the track is a showcase for the band's virtuosity and verve; and no, they aren't kidding. The album was more successful in the UK, reaching No. 14; while in the US, it barely broke the Top 50. This imbalance, however, would be corrected in early 1980, when Rush would perfect their formula for radio-friendly prog rock on the exceptional Permanent Waves album.