Live At The Proms 1970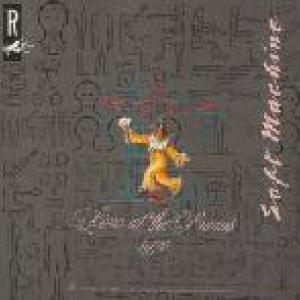 Tracklist
A1
Out Bloody Rageaous
Notes:

Written-By - Mike Ratledge

A2
Facelift
Notes:

Written-By - Hugh Hopper

B1
Esther's Nosejob
B1a
Pig
Notes:

Written-By - Mike Ratledge

B1b
Orange Skin Food
Notes:

Written-By - Mike Ratledge

B1c
A Door Opens And Closes
Notes:

Written-By - Mike Ratledge

B1d
Pigling Bland
Notes:

Written-By - Mike Ratledge

B1e
10 - 30 Returns To The Bedroom
Notes:

Written-By - Hugh Hopper
Written-By - Mike Ratledge
Written-By - Robert Wyatt
Credits
Bass - Hugh Hopper
Drums - Robert Wyatt
Keyboards - Mike Ratledge
Saxophone [Alto, Saxello] - Elton Dean
Voice - Robert Wyatt
Notes
We was invited by Tim Souster, who bad an evening using the ball to do what we liked with. I believe he'd heard our second LP, asked us on the strength of that. He discovered us on the way to discovering Motown. Via the Who, I think. Anyway it was brave of him to invite us despite the withering contempt of the posh music establishment. Before our bit, I went out the back for a quick fag and then the doorman didn't want to let me back in. ''I've got to play in there'', I said. ''you must be kidding, son'', he said, '' they only have proper music in there''. Not that night they didn't.
(ROBERT WYATT)
Recorded by the BBC on 13th August 1970 at the Royal Albert Hall
Soft Machine appear courtesy of CBS Records
Released by arrangement with BBC Enterprises Ltd.
(p) BBC 1970
Technical note:
The banging and crackling towards the beginning of side 1 is Mike Ratledge Kick-Starting bis organ.
'Out - Bloody - Rageous & Esther Nosejob' Published by Robbins
'Facelift' published by Intersong
RECKLESS RECORDS LTD
30 BERWICK ST. LONDON W1V 3RF
Made in England
Distributed by PRT
(c) RECKLESS RECORDS LTD 1988
RUNOUT: THIS IS POP ?