Patrick Moraz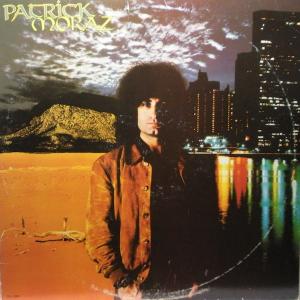 Tracklist
A1a
Green Sun
A1b
Tribal Call
A1c
Communion
A2a
Opening Of The Gates
A2b
Overture
A2c
The Feast (A Festa)
A3a
Chamada (Argument)
A3b
Opposing Forces
A3c
The Battlefield
A3d
Dissolution
A3e
Victory
B1
Primitivisation
5:24
B2
Keep The Children Alive
3:27
Notes:

Joy Yates - Lead Vocals

B3
Intentions
3:56
B4
Realization
4:17
Credits
Cooke Key - Artwork By [Cover]
Alan Leeming - Engineer
Jean Ristori - Engineer
Errol Maibach - Engineer [Assistant In Geneva]
Joaõ - Engineer [Assistant In Rio]
Norman Goodman - Engineer [Assistant]
Percussionists Of Rio De Janeiro - Percussion
Djalma Correa - Performer [All Instruments]
Patrick Moraz - Performer [All Instruments], Composed By [All Music And Lyrics], Arranged By, Vocals, Producer
Brian Cooke - Photography
Doctor Phildius - Photography
Jesus Moreno - Photography
Picturepoint - Photography
Neil Slaven - Technician [Overdubs And Remixing Supervised By]
Notes
This album was recorded in the winter in South America in Phonogram Studios in Rio de Janeiro (June 22-24 1978) and in the summer in Europe at Aquarius Studios, Geneva (August 1978).
Mixed using an Aphex Aural Exciter, an E.M. Stereo enlarger, and LSP (large stereo processor) system.
℗ © 1978 Charisma Records Ltd.
Manufactured and marketed by Polydor Incorporated, 810 Seventh Avenue, New York, NY 10019.
Distributed by Polygram Distribution, Inc.