Radio Waves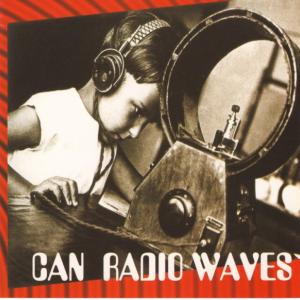 Tracklist
1
Up The Bakerloo
35:19
2
Paperhouse
6:31
3
Entropy
15:08
4
Little Star
7:48
Notes:

Vocals - Malcolm Mooney

5
Turtles Have Short Legs
3:04
6
Shikaku Maru Ten
3:15
Credits
Bass Guitar, Effects - Holger Czukay
Drums, Percussion - Jaki Liebezeit
Guitar - Michael Karoli
Keyboards, Electronics [Alpha 77] - Irmin Schmidt
Vocals - Damo Suzuki
Notes
Track 1 recorded for BBC Radio, Anne Nightingale Show, London, March 16 1972.
Track 2 recorded for German TV, Beat Club, Spring 1971.
Track 3 recorded live, Germany 1970.
Track 4 Studio recording, Schloss Norvenich, Germany April 1969.
Track 5 Non-LP b-side of single Spoon recorded 1971.
Track 6 Non-LP b-side of single Halleluwah recorded 1971.
Front cover: Rodchenko's Radio Listener (1929)
Booklet includes an excerpt of Mark Paytress talking to Irmin Schmidt and Holger Czukay from Record Collector magazine November 1994.
(c) Sonic Platten 1997
Made in Germany/Fabrique en Allemagne.