Septober Energy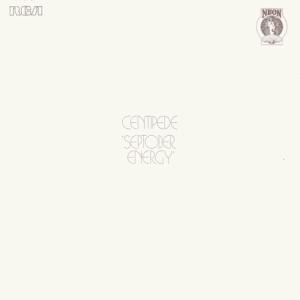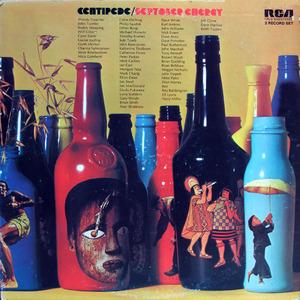 Tracklist
A
Septober Energy
21:40
B
Septober Energy
23:35
C
Septober Energy
21:15
D
Septober Energy
18:45
Credits
Dudu Pukwana - Alto Saxophone
Ian McDonald - Alto Saxophone
Jan Steel - Alto Saxophone, Flute
Elton Dean - Alto Saxophone, Saxello
Dave White - Baritone Saxophone, Clarinet
Karl Jenkins - Baritone Saxophone, Oboe
Brian Belshaw - Bass
Dave Markee - Bass
Harry Miller - Bass
Jeff Clyne - Bass
Jill Lyons - Bass
John Williams - Bass Saxophone, Soprano Saxophone
Roy Babbington - Bass, Bass Guitar
Catherine Finnis - Cello
John Rees-Jones - Cello
Katherine Thulborn - Cello
Mike Hurwitz - Cello
Suki Towb - Cello
Tim Kramer - Cello
Julie Tippetts - Composed By, Vocals
Marc Charig - Cornet
Mongezi Feza - Cornet [Pocket]
Dick Whitbread - Design [Album Design]
Robert Wyatt - Drums
Tony Fennell - Drums
John Marshall - Drums, Percussion
Mike Thompson - Engineer
Pete King - Executive Producer
Brian Godding - Guitar
Robert Wyatt - Liner Notes
Martin Adelman - Photography By
Keith Tippett - Piano, Conductor, Composed By
Robert Fripp - Producer
Alan Skidmore - Tenor Saxophone
Brian Smith - Tenor Saxophone
Gary Windo - Tenor Saxophone
Larry Stabbins - Tenor Saxophone
Dave Amis - Trombone
Dave Perrottet - Trombone
Nick Evans - Trombone
Paul Rutherford - Trombone
Mick Collins - Trumpet
Peter Parkes - Trumpet
Ian Carr - Trumpet, Flugelhorn
Carol Slater - Violin
Channa Salononson - Violin
Colin Kitching - Violin
Esther Burgi - Violin
Garth Morton - Violin
John Trussler - Violin
Louise Jopling - Violin
Mica Gomberti - Violin
Philip Saudek - Violin
Roderick Skeaping - Violin
Steve Rowlandson - Violin
Wendy Treacher - Violin
Wilf Gibson - Violin [Lead]
Boz Burrell - Vocals
Maggie Nicols - Vocals
Mike Patto - Vocals
Zoot Money - Vocals
Julie Tippetts - Written-By
Keith Tippett - Written-By
Notes
Released in a fold-out cover with different design than Neon release.
Scheme AD BC
Recorded at Wessex Studios, London, June 1971.
(C) 1974 RCA Records, Printed in U.S.A.
Strawberry Bricks Entry:
Much like the arthropod it's named after, Centipede featured dozens of musicians, including then-members of Soft Machine, Nucleus, King Crimson, Blossom Toes and students of the London School of Music. Put together by music director, pianist and composer Keith Tippett, the group first performed a series of concerts in London and Bordeaux in November 1970, and again in June 1971 for the Rotterdam Arts Council. That month, they gathered at Wessex Studios in London with Robert Fripp in the producer's chair. Septober Energy takes its name from Tippett's composition, with his wife Julie Driscoll contributing the lyrics. Side one kicks off slowly, a gently rising cacophony of strings, horns, guitars, etc. that finds a theme around the ten-minute mark. From there, over the course of three more album-sides, the album shifts from modern classical, British jazz fusion, (more or less) horn rock, more cacophony, and some soloing from some of Britain's best, including Elton Dean, Mark Charig, et al. At its best, it is reminiscent of King Crimson's Islands album, as on the third side's third track, featuring the complete orchestra (plus quintet). Vocalists include Driscoll, Zoot Money, Mike Patto, Boz Burrell and Maggie Nicole, who make their voices heard throughout, but shine halfway through the fourth side's "Unite for Every Nation." Of course, it's a big band with a big jazz-rock sound; probably the English equivalent of early Magma. As a band leader and session man, Tippett was one of Britain's foremost pianists, and his career would intertwine with many progressive artists. With a reduced cast, Centipede performed a couple more concerts in late 1971, first at the Royal Albert Hall in October and then at the Rainbow Theatre in December. The double-album saw release in the UK on the Neon label in October, and-incredibly-again in 1974, on the RCA label in the US. Wah-Hay, indeed!