Viljans Öga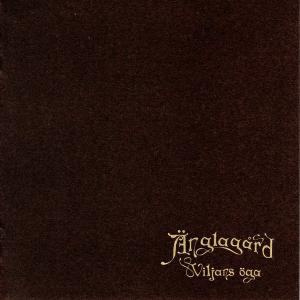 Tracklist
1
Ur Vilande
15:44
2
Sorgmantel
12:07
3
Snårdom
16:14
4
Längtans Klocka
13:18
Credits
Ulf Åkerstedt - Bass Tuba, Trumpet [Bass Trumpet], Trumpet [Contrabass Trumpet]
Johan Brand - Bass, Synthesizer [Taurus Bass Pedals], Photography, Artwork, Text By [Poetry]
Tove Törnberg - Cello
Daniel Borgegård Älgå - Clarinet, Bass Clarinet, Baritone Saxophone
Mattias Olsson - Drums, Percussion, Effects
Hasse Olsson - Engineer
Janne Hansson - Engineer
Anna Holmgren - Flute, Tenor Saxophone, Text By [Poetry]
Jonas Engdegård - Guitar
Thomas Johnson - Keyboards, Text By [Poetry]
Thomas Eberger - Mastered By
Martin Gustafsson - Photography By [Band Photo]
Änglagård - Written-By, Arranged By, Producer
Notes
Packaged in three panel digisleeve with 12 page booklet.
[Recording Details]
Drums, piano and concert flute from start to finish recorded at Atlantis, August - November 2011.
Hammond recorded at Studio Crazy Horse, November 2011.
Other instruments recorded at Vintage Recording Studio, Roth-Händle Studios, Granstigen Studio and Thomas Krypin, August 2011 - April 2012.
Mixed 2012 at All Arts Recording.
Mastered at Stockholm Mastring.
© 2012 Änglagård Records. Alla Rättigheter Förbehållna.