Into The Woods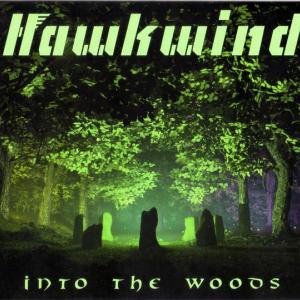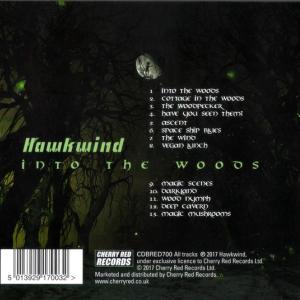 Tracklist
1
Into The Woods
2
Cottage In The Woods
3
The Woodpecker
4
Have You Seen Them?
5
Ascent
6
Space Ship Blues
7
The Wind
8
Vegan Lunch
9
Magic Scenes
10
Darkland
11
Wood Nymph
12
Deep Cavern
13
Magic Mushrooms
Credits
Martin M - Artwork
Haz Wheaton - Bass
Kris Tait - Coordinator
Richard Chadwick - Drums, Percussion, Vocals
Big Bill Barry - Fiddle
Magnus (42) - Guitar
Haz Wheaton - Keyboards
Magnus (42) - Keyboards
Meriel Waissman - Layout [Packaging]
Brockworld - Producer
Dave Brock - Vocals, Guitar, Keyboards, Synth, Theremin, Engineer
Notes
Part of this album is a continuation of the story begun in [m=990816]...
Living above the ground and into the woods...
All tracks ℗ 2017 Hawkwind under exclusive licence to Cherry Red Records Ltd.
© 2017 Cherry Red Records Ltd.
Marketed and distributed by Cherry Red Records.
Marketed as Deluxe CD Edition. Includes 12 page booklet with lyrics and credits.