In Camera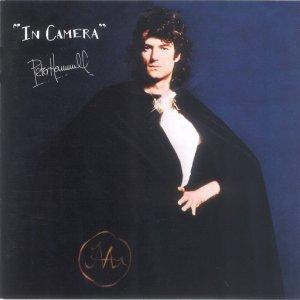 Tracklist
A1
Ferret And Featherbird
3:43
A2
(No More) The Sub-Mariner
5:47
A3
Tapeworm
4:20
A4
Again
3:44
A5
Faint-Heart And The Sermon
6:42
B1
The Comet, The Course, The Tail
6:00
B2
Gog Magog (In Bromine Chambers)
17:21
Notes:

Cymbal, Drums [Drum], Cello, Percussion - Paul Whitehead
Performer [Liguaphone, Minikit], Percussion, Voice [Choral] - Judge Smith
Credits
Drums - Guy Evans
Engineer [Trident], Programmed By [Arp], Other [Sound Wizardry] - David Hentschel
Written-By, Arranged By, Recorded By, Producer, Performer - Peter Hammill
Notes
Comes in a single sleeve with an inner bag with lyrics and credits.
In Camera by Peter Hammill, who wrote, arranged, recorded, performed and produced the music on this album between December 1973 and April 1974 (Track A1 was written in 1969, track A3 in August 1971).
Guitars, bass, piano, harmonium and oddments were recorded at Sofa Sound, Sussex.
Voice, synthesiser, Mellotron + Guy / Reduction: Trident Studios.
Thanks also to:
Hugh for the loans of bass and piano
Mr. Higgs for tuning the latter
David for the loan of his wah-wah pedal
Nick for tape ops.+pan-pots
John for haulage
Alice for coping with the chaos
Gordianisation: Troeller
These recordings are dedicated to my brother Andrew.